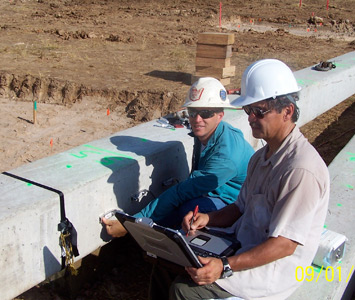 Services
Equipment Lease
A lease program to use equipment for a specific timeframe.
Support
Phone Support by a PERSON to answer questions about the PILE CHECK System.
On-site support provided when resolution can not be obtained with phone support
Training
The design of the PILE CHECK software allows the system training to be completed within a day.
Training videos are currently under development
Equipment
Durable equipment designed for rugged handling in a harsh environment minimizes equipment failure. If a problem does arise, a rapid response will be provided within 24 hours.